Association
In the spring of 2020, the association Kalndzirnavas was founded. Its goals are to restore and preserve the windmill as a part of the cultural landscape and establish Kalndzirnavas as a site to meet and learn.
With support from the local municipality of Burtnieki, the association has been working on creating a sightseeing spot, installing tourism information signs, and develop a website.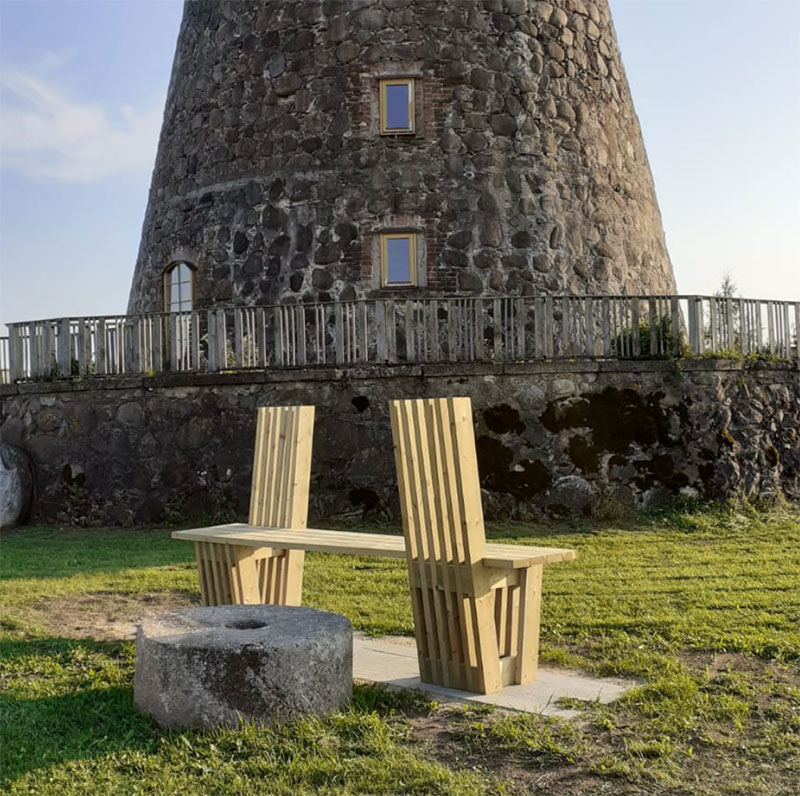 We hope that everyone finds enjoyment here - may it be an attraction for tourists, a rest stop for cyclists, a photo opportunity for newlyweds, or anyone else.
In the future, we plan to create a space for learning and creativity - open airs, seminars, creative workshops, and excursions.
We are open to ideas and cooperation offers.
Contacts
Address: Kalndzirnavas, Burtnieku pagasts, Burtnieku novads, Latvia
Phone.: +371 29391593
Email: kalndzirnavasburtnieki@gmail.com
Association Kalndzirnavas
Reg. #: 40008295938